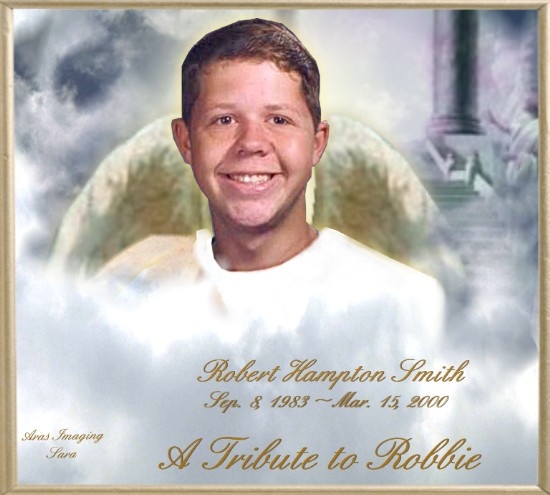 Come and meet Robbie Smith---he lived a lifetime in only 16 and 1/2 years!
NAVIGATING THIS SITE:

At the top of every page, there is a complete menu. By clicking on any of the pages, you will be taken directly to that page.

Also, at the bottom of each page, there are trains that are labeled "Next" and "Back." By clicking on one of these trains, you will be taken directly to either the next page immediately following or preceding the current page.
At the bottom of every page, there are also trains labeled "Home" and "Guestbook," and clicking on one of these trains will take you to that particular page.



Here you'll learn all about me: my interests and hobbies, the people in my family, my pets, and more. I've even included a list of my favorite links to other sites.

On this home page, I'll introduce myself and talk about my reasons for wanting a web site. I might put a picture of myself on this page...or just a picture that I especially like.

What's New?

Here I might add an entry whenever I make an update to my web site. Where appropriate, I'll include a link to the change. For example:

11/1/01 - Added new photos to Vacation Album page.